Downturn less severe than feared – Bank of England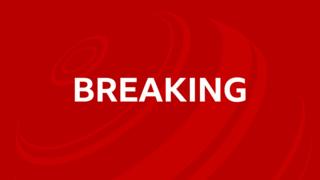 The UK economy faces a less severe downturn but slower recovery from the coronavirus pandemic, according to the Bank of England
The Bank expects the economy to shrink by 9.5% in 2020.
While this would be the biggest annual decline in 100 years, it compares with an initial estimate of a 14% contraction.
However, the Bank warned that the jobs market recovery would take longer as it held interest rates at 0.1%.
In its first official forecasts since the pandemic hit, the Bank said it expects the economy to grow by 9% in 2021, and 3.5% in 2022, with the economy expected to get back to its pre-Covid size at the end of 2021.
This compares with growth estimates of 15% and 3% respectively, in a scenario set out in May.
Unemployment is expected to peak at 7.5% at the end of this year as government-funded support schemes come to an end.
The Bank's latest forecasts are based on the continued easing of nationwide lockdown measures and a smooth transition to a new EU free trade agreement at the start of 2021.