Coronavirus: YO! Sushi to shut restaurants and cut 250 jobs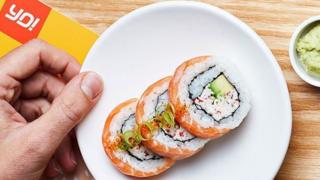 YO! Sushi has announced it will close 19 restaurants and cut 250 staff as part of a company-wide restructure.
The company is launching a company voluntary arrangement (CVA), allowing it to shut loss-making sites.
It said the current climate and «changes in consumer behaviour» meant that rents at some restaurants were unsustainable.
YO!'s boss Richard Hodgson said: «While we have already taken measures to reduce costs, rents remain an issue.
«In the current climate, it's just not viable for us to keep any sites that no longer perform.»