AA motoring group in takeover talks with three suitors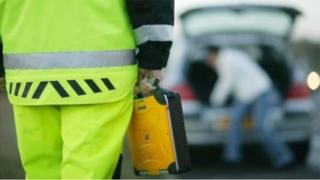 The AA says it has received takeover approaches from three parties who are interested in buying the motoring group.
The business, founded in 1905, has £2.65bn in debt and wants to raise funds.
It is also considering staying with its current ownership and raising the money itself from shareholders.
The AA has 2,700 roadside assistance patrol vehicles and also provides insurance and driving lessons.
It said there was no certainty that any of the approaches would lead to an offer.
The possible bidders are Platinum Equity Advisors, Warburg Pincus International, and a joint offer from Centerbridge Partners Europe and TowerBrook Capital Partners,
AA chairman John Leach said: «The AA is a high quality and robust business, with an iconic brand, a resilient business model and a highly committed and loyal workforce.
«However, in order for us to be able to achieve our full potential, the board believes that it must now prioritise reducing the group's indebtedness.»